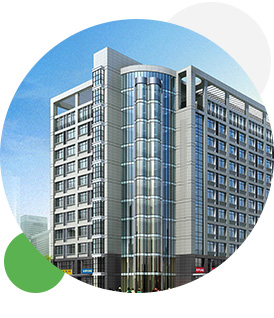 Inner Mongolia Kaiyuan Technology Co.,Ltd. is a joint-stock company established in 2014.Under the cold wind, Kaiyuan chose to take reform as a breakthrough,pursue development with strategy, invested a lot to build the precision agriculture industry.
   The company is mainly engaged in agriculture GPS products. In the past 6 years, thanks to the care and love of people from all walks of life, especially the trust and support of users, Kaiyuan has gradually developed into a modern agriculture machinery distribution and service provider, and accessory distributor.
  Since Kaiyuan was first established, has been adhereing to the corporate phliosophy of "creating value for customers,creating happiness for employees,and creating wealth for society" and the corporate mission of "committed to providing golbal customers with comprehensive, multi-domain GPS high-precision navigation and positioning system quality products and services"Relying on good market advantages and solid customer support, we are determined to create higher economic value and contribute to greater social value. Although Kaiyuan technology is a high-tech enterprise, but in its development process it also has been get constant concern and support from all levels of government and people from all walks of life. It is this concern and support, the Kaiyuan technology can focus on precision agriculture .And continue to provide users with more professional, bwtter quality and more comprehensive services.
  Looking back at the past business difficulties process, I have the honor to struggle at career journey together with Kaiyuan technology team to keep overcoming difficulties, also continue to break across. In the future, we will continue to aim to create maximum value for customers.While striving to provide customers with first-class products and services, it will accelerate the transformation and upgrading of the enterprise,continue to be realistic and innovate, and achieve the common development of customers,employees and the company.Times are developing,markets are changing,companies are changing. Facing the new starting point, Kaiyuan technology will continue to uphold the "Kaiyuan speed" rate of development, grasp the general trend of development,conform to the trend of world economic development and industrial changes,continuously improve the status of the industry and international competitiveness with a broader international perspective.when dealing with the relationship between employees, customers, shareholders, partners and social ecological , we should be honest with each other,treat each other with harmony,and be more trustworthy,continue to make greater contributions to the country and society.
  No more than not impregnable, no more not involving rapids. I believe that in the next five years, Kaiyuan can achieve success among the national GPS products 5, also convinced the strategic focus on globalization, Kaiyuan will successfully enter the global capital market, with a more superior strength to open a glorious era of Kaiyuan career!